How to pay by CashToCode (cash payment at retail store) Back to Knowledgebase
Information CashToCode is currently available in Germany and Austria only
Paying with CashToCode is quite easy. First of all start the checkout and select a retail-store which is near you. At the top you will find the top retail stores. They are marked with a green thumbs up, which means that this retail store already processed a lot of CashToCode payments. But also all the other retail stores are fine.

Now follow the payment process on CashToCode. You can print the barcode or just go with your phone to the selected retail store. If you print the code we highly recommend to print the instructions for employee, too, just in case the employee does not know CashToCode. If you use your phone, you will find the employee instructions under the barcode.
Download employee instructions here.
Important:
Please take all receipts you get with you to and keep them until you are sure that your premium account has been extended.
See also: CashToCode FAQ - The retail store does not know CashToCode - CashToCode Employee Instructions
Select a retail store and print your barcode or just use your phone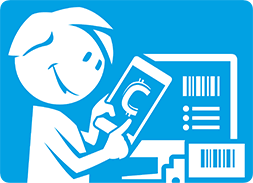 Show barcode in retail store and pay the total amount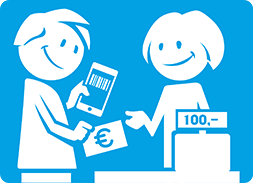 Your premium account will extend instantly