---
Unfortunately our app for Amazon Fire devices cannot be installed from their App Store, therefore you have to manually install it. In the following you can find two different ways to install the app manually, in case you need help with the installation:
---
Step 1
After starting the app, you should see a screen like this. It contains a pairing code, which can be entered on this site. You can use any device to enter this code, but please note that you have to be logged into your Premiumize.me account.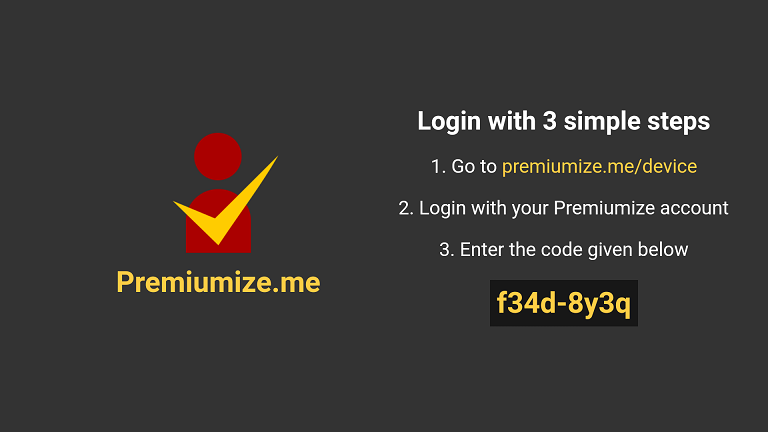 ---
Step 2
After entering the code and allow the access, the app will connect to your Premiumize.me account automatically. You can now stream media files from your cloud using your Fire TV device.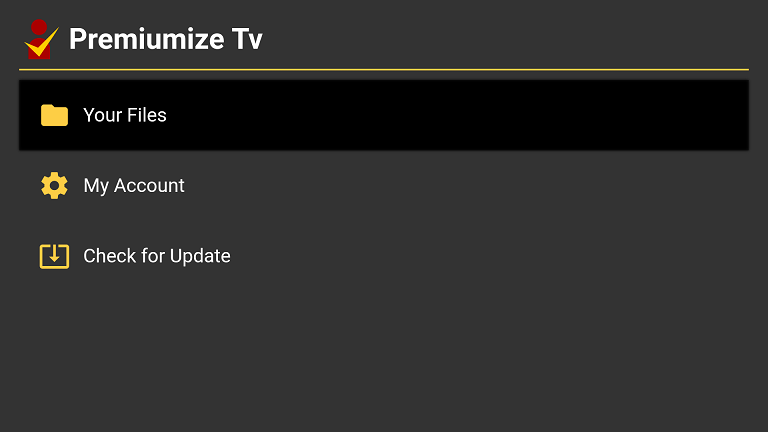 ---
This tutorial was created on Fire OS 5.2.7.2, so images in later versions may differ slightly, but the functionality should be the same. If not, please contact our customer service so that we can revise the tutorial and help you.