---
SFTP allows you to integrate your Premiumize.me Cloud directly into Kodi. So you can add your movies, series, photos or music from your cloud directly to your Kodi library.
Please note that SFTP is currently still in the BETA phase and problems may occur. Also, for technical reasons, the SFTP service cannot be connected to our CDN network, therefore the speeds may differ from the usual ones.
---
Step 1
First of all you have to open the settings, using the little settings icon.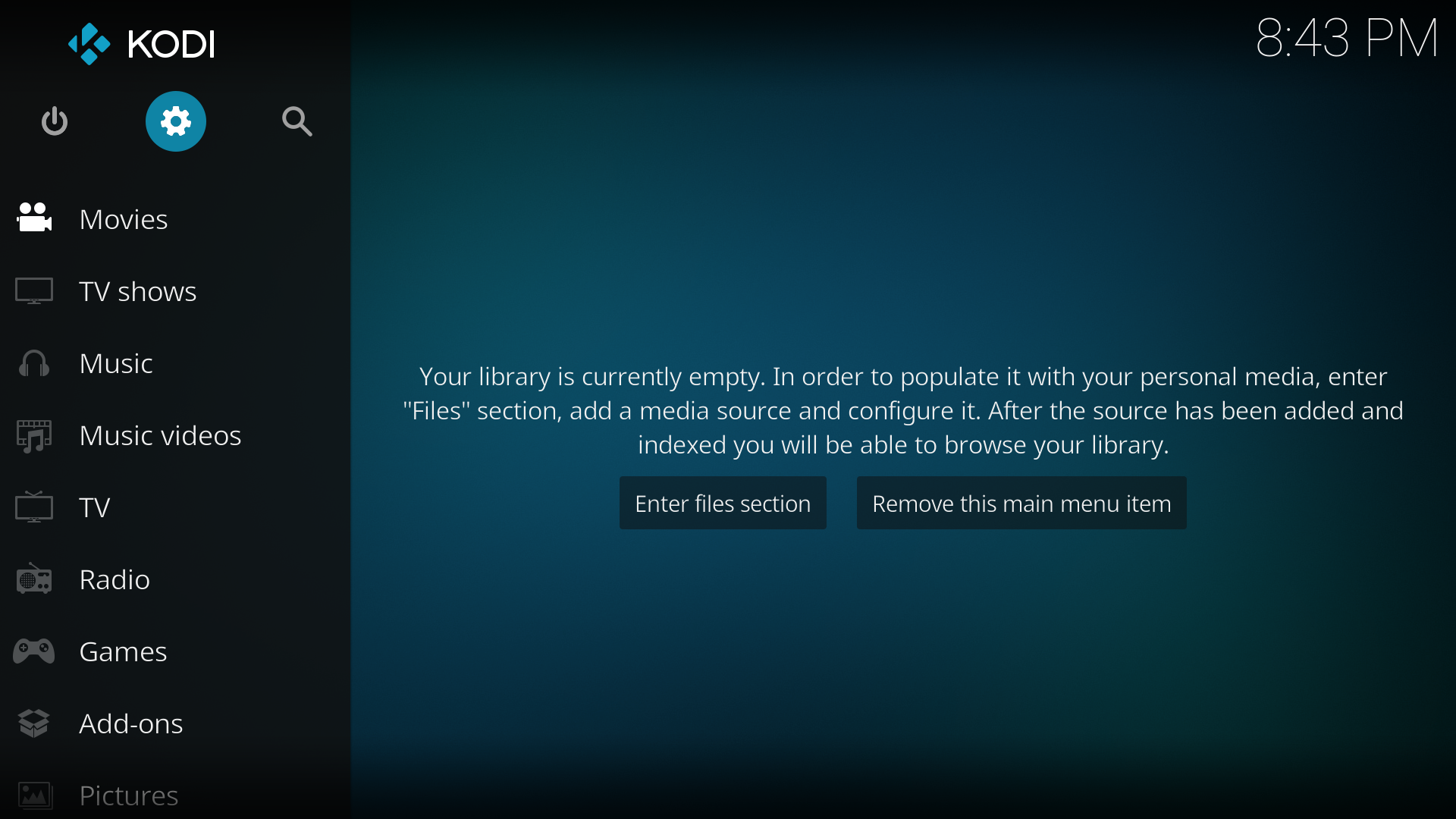 ---
Step 2
The SFTP addon must be installed first, so open the Add-ons.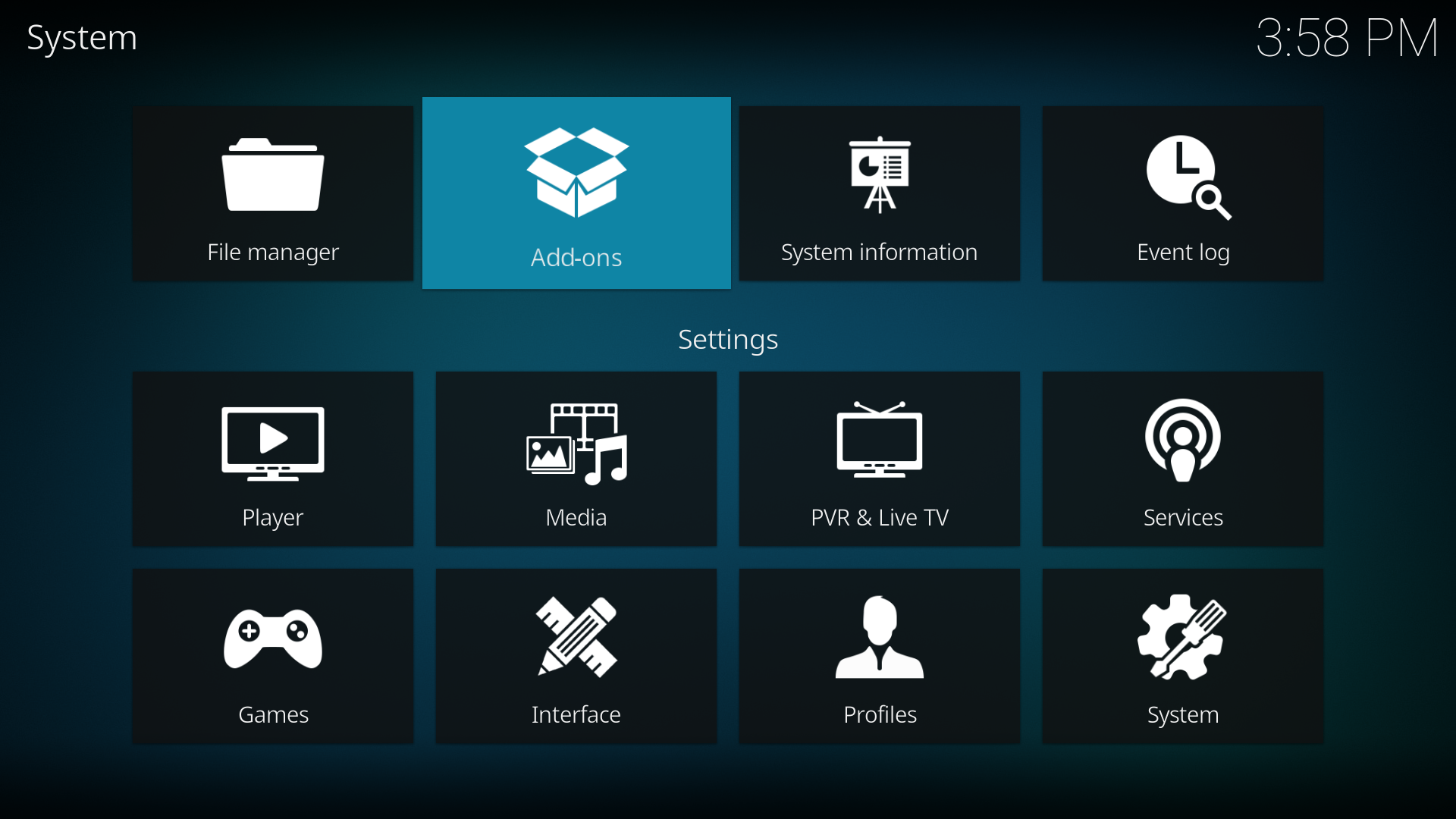 ---
Step 3
Search for sftp.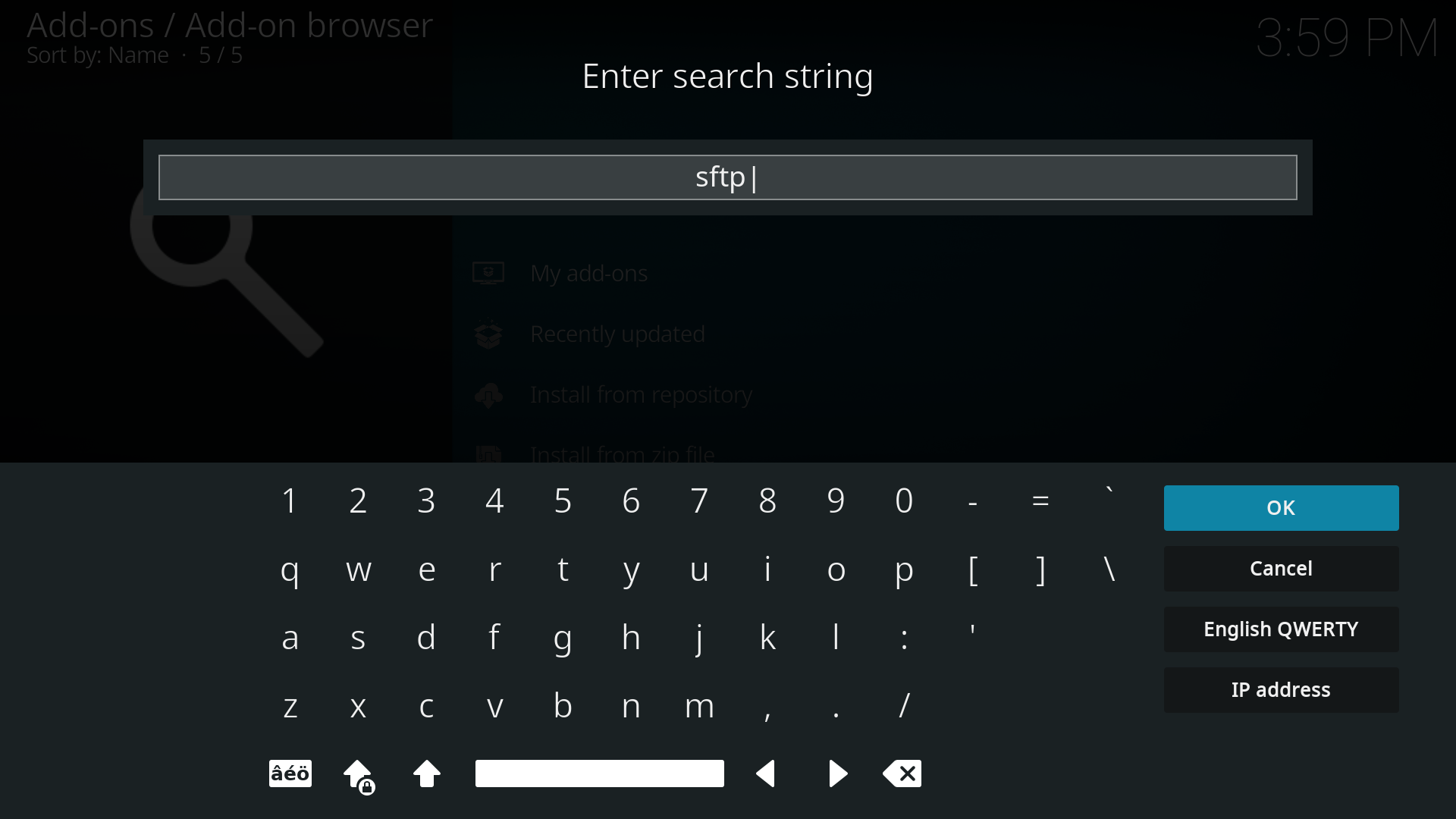 ---
Step 4
Click on Install to install the SFTP addon.
---
Step 5
Now open the File manager.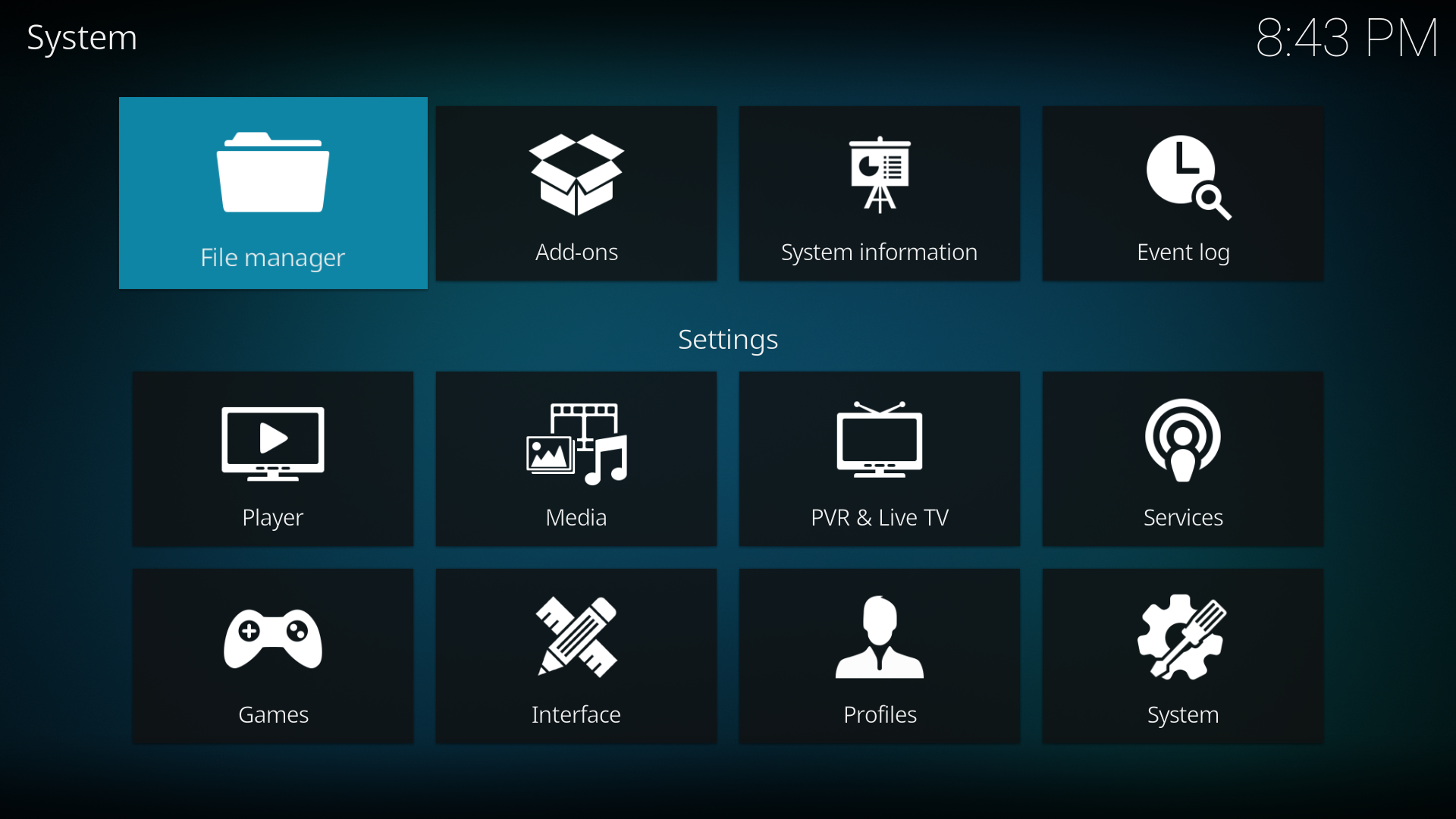 ---
Step 6
Add a new source.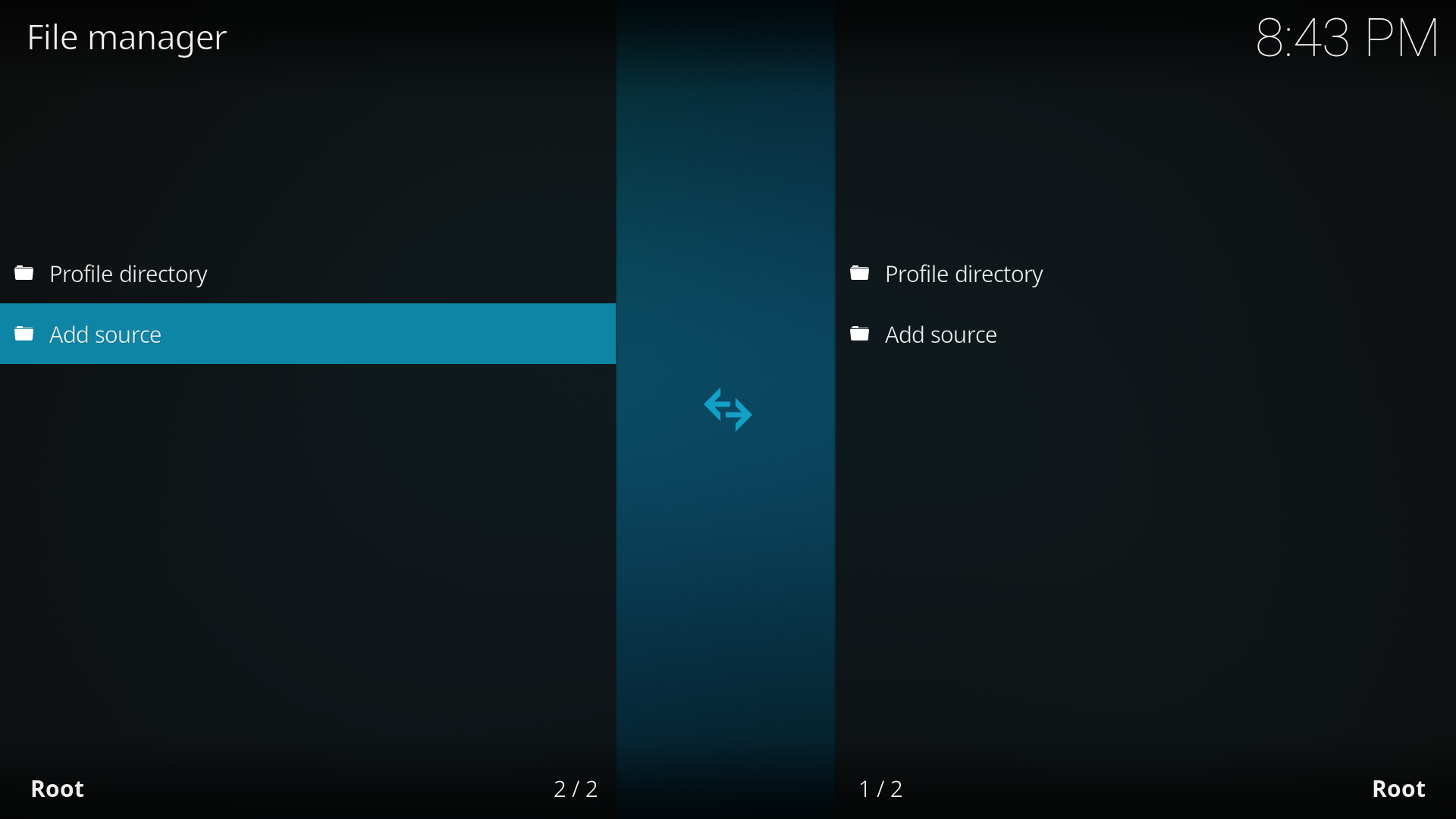 ---
Step 7
Click on Browse to add a new source.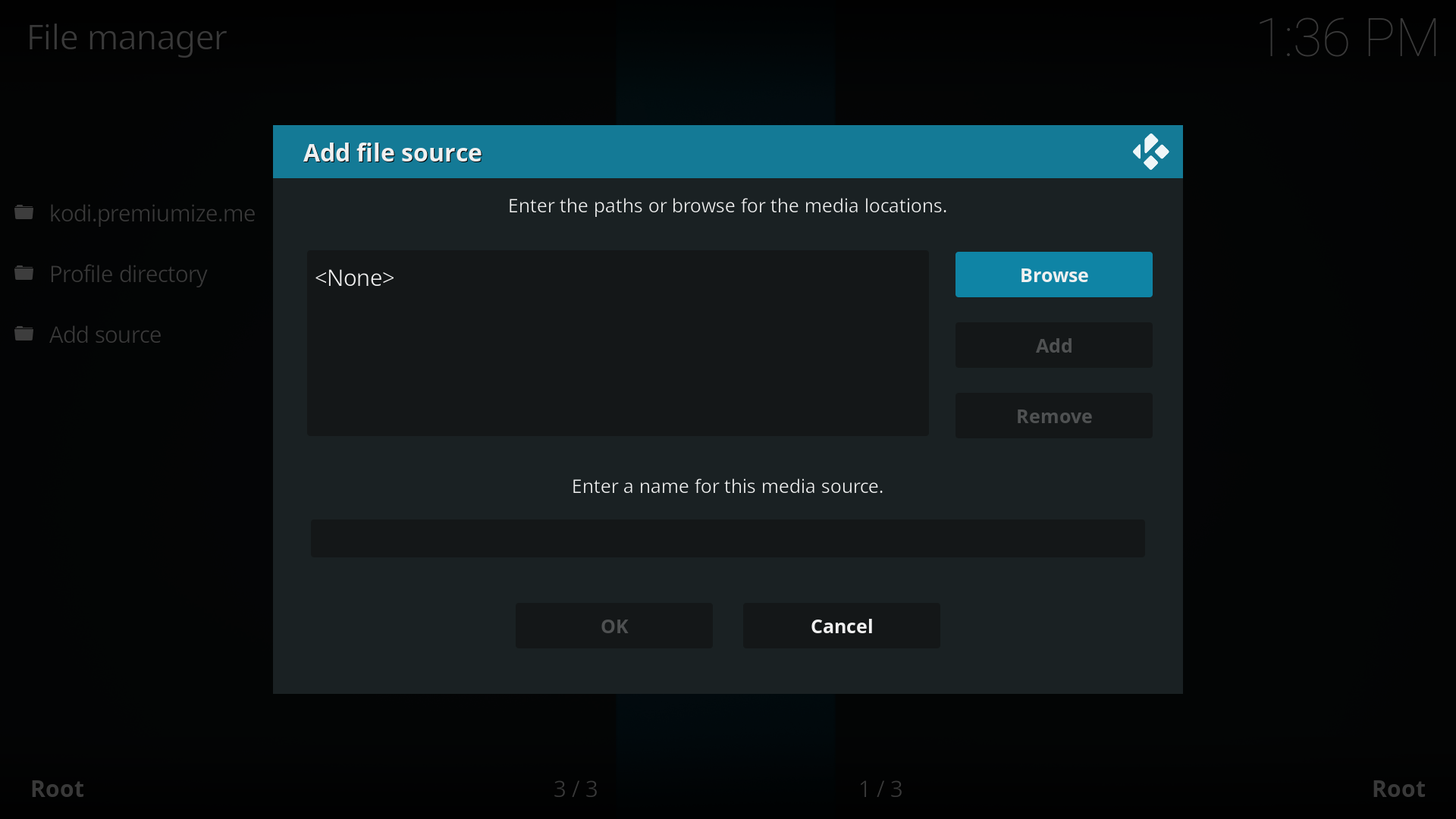 ---
Step 8
Add a new network location.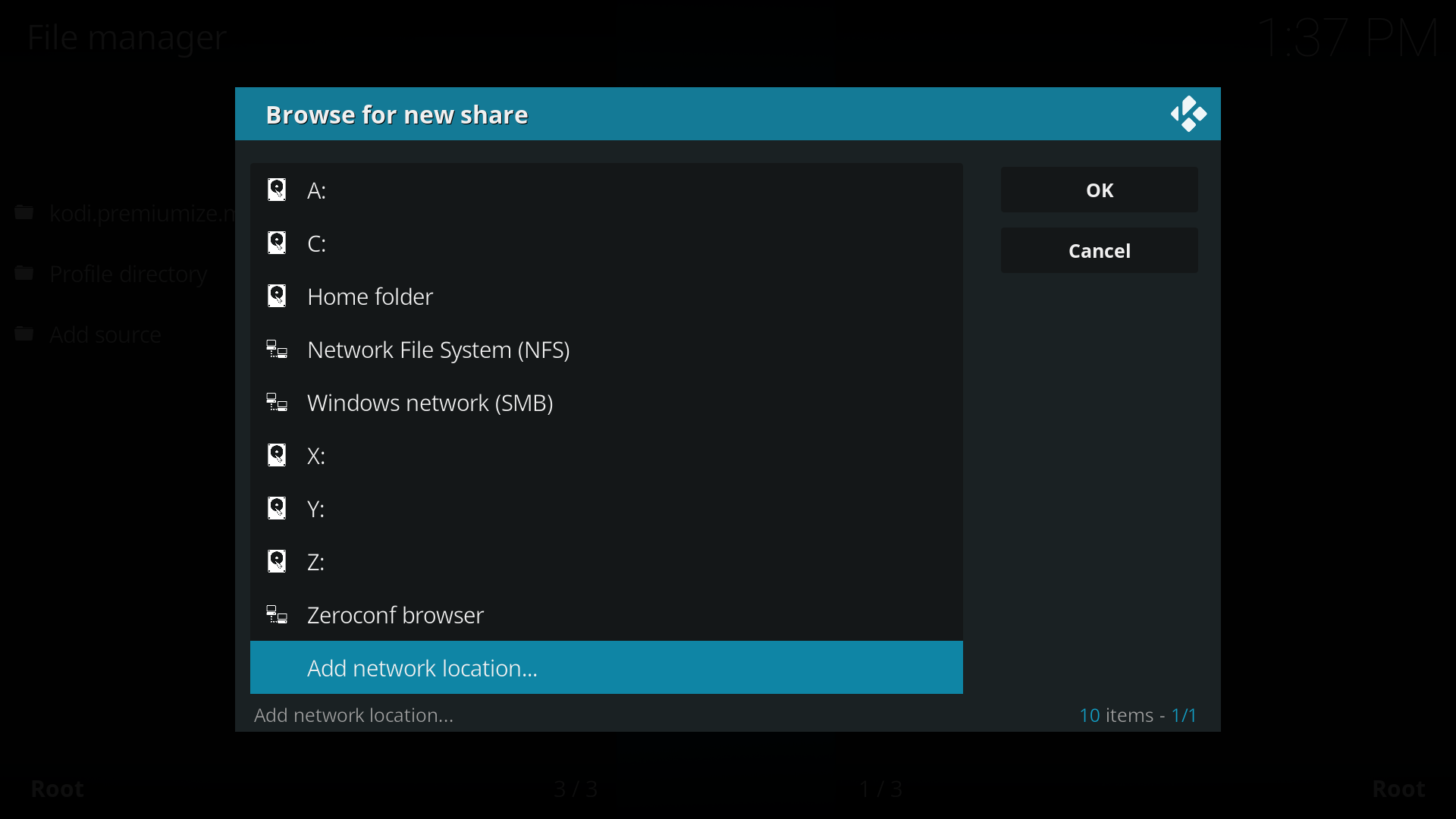 ---
Step 9
Enter the following settings for SFTP: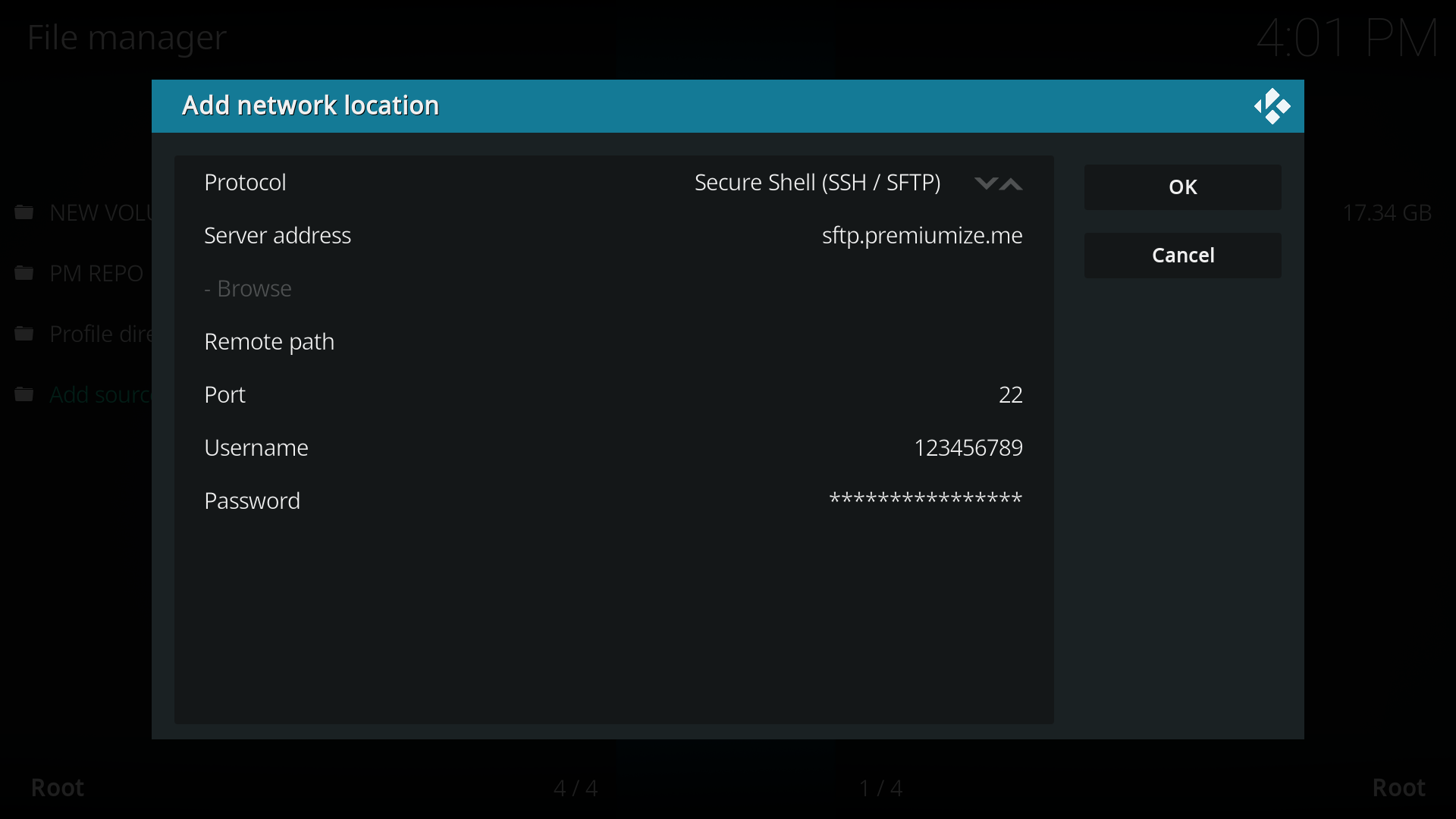 Protocol: Secure Shell (SSH/SFTP)
Server address: sftp.premiumize.me
Port: 22
Username: your customer id
Password: your API Key
---
Step 10
Now enter a name for this media source and click ok.
That's it. You can now use this source like any other source you are already using.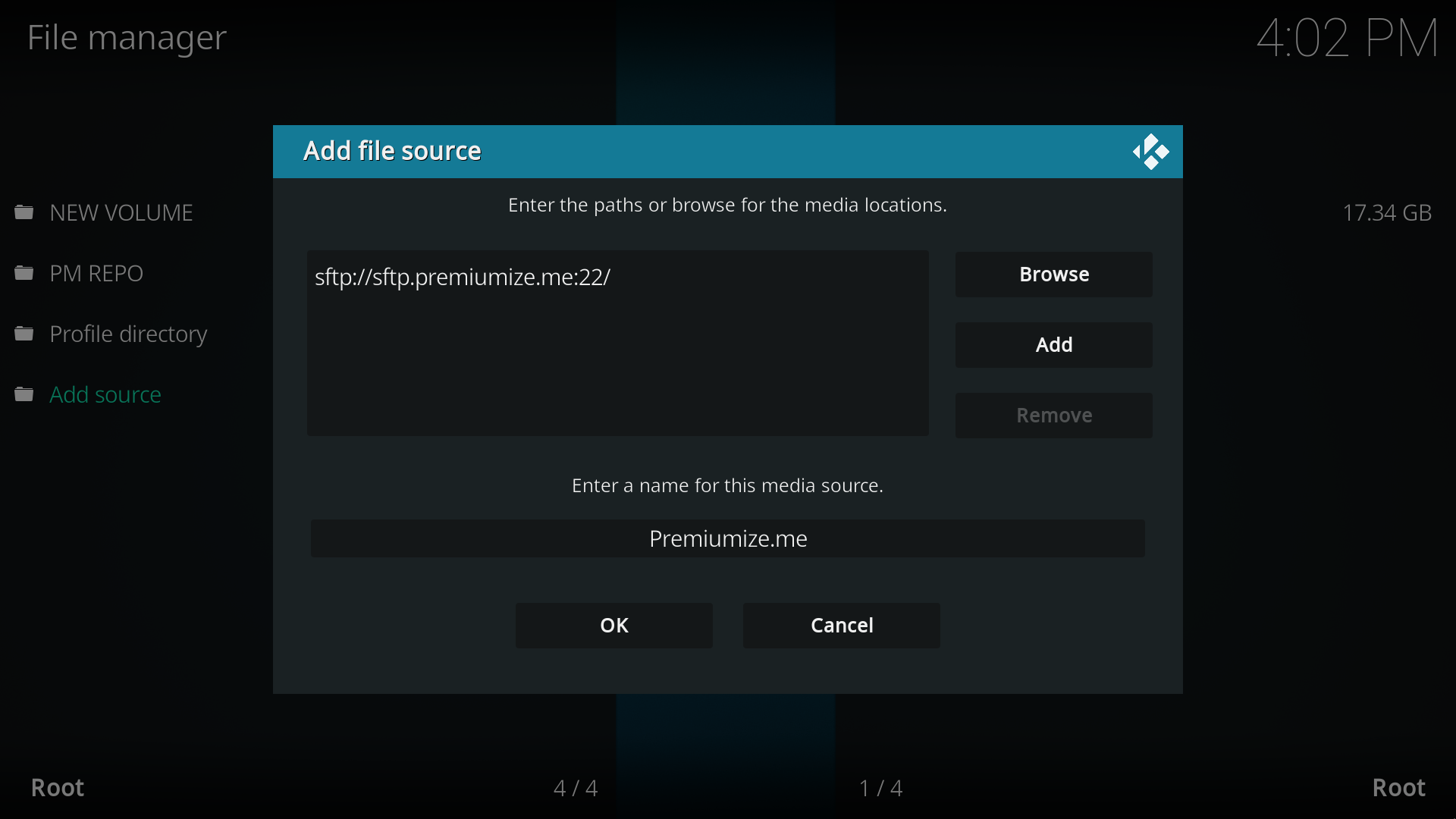 ---
This tutorial was created for version 19.0 on Windows 11, so images in later versions may differ slightly, but the functionality should be the same. If not, please contact our customer service so that we can revise the tutorial and help you.