---
Step 1
Download Tunnelblick.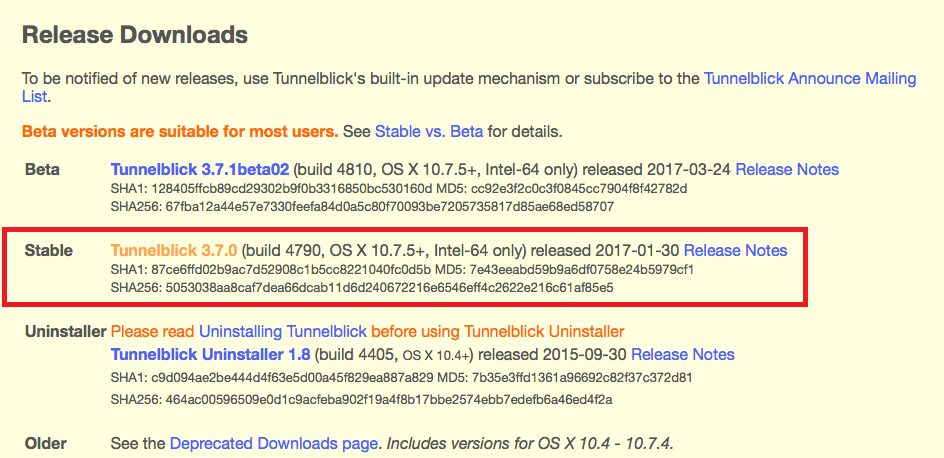 ---
Step 2
Click on the .dmg file once the download has been completed.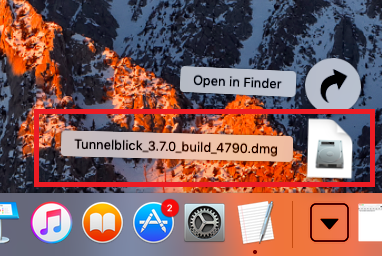 ---
Step 3
Double-click on the Tunnelblick icon to begin.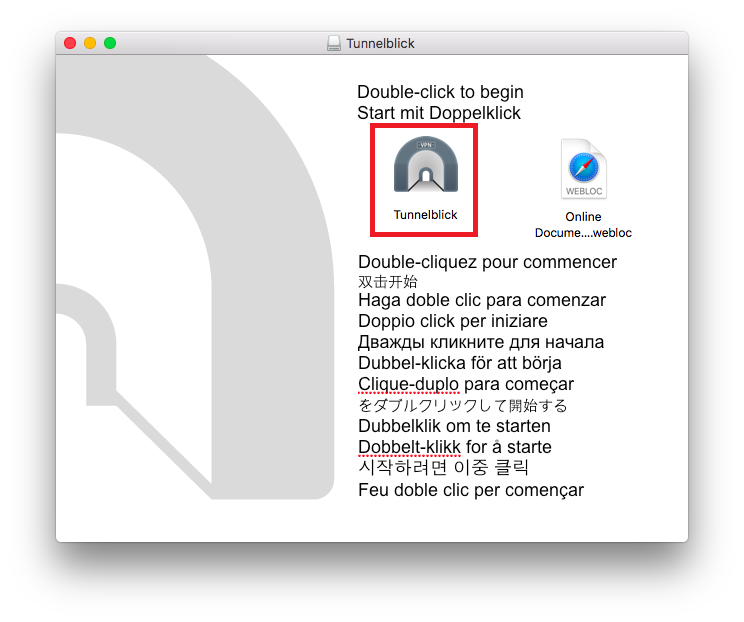 ---
Step 4
Click on Open to confirm that you really want to execute this file.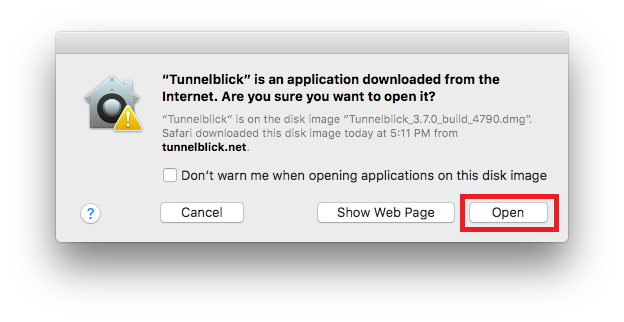 ---
Step 5
Download Configuration File
While Tunnelblick is starting, you can download the configuration file. You need to extract the .zip file before you can use it.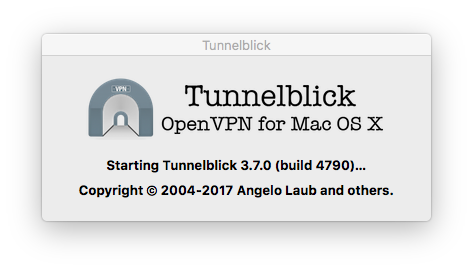 ---
Step 6
After Tunnelblick started, open it and drag-n-drop the configuration file to the Tunnelblick window.
You need to decide if only you want to use this vpn or all users of this Mac.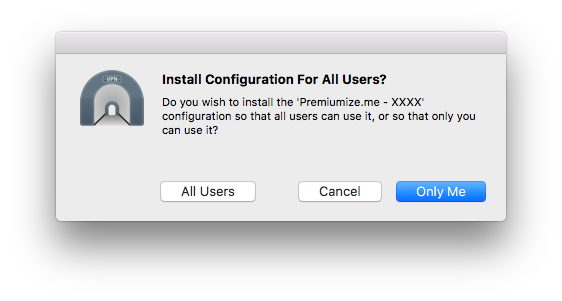 ---
Step 7
Confirm this by entering the login credentials of your administrator account.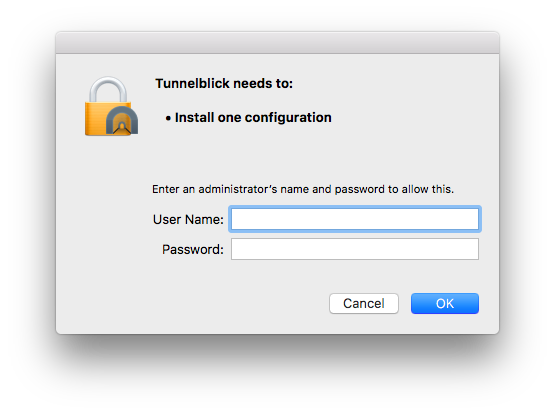 ---
Step 8
If the configuration installation was successful, you should see this popup.

---
Step 9
Click on the Tunnelblick icon in the taskbar and connect with the vpn server you just configured.

---
Step 10
Enter your customer id as Username and your API Key as Password. If you want you can save customer id and API Key in the Apple Keychain so you do not need to enter it all the time.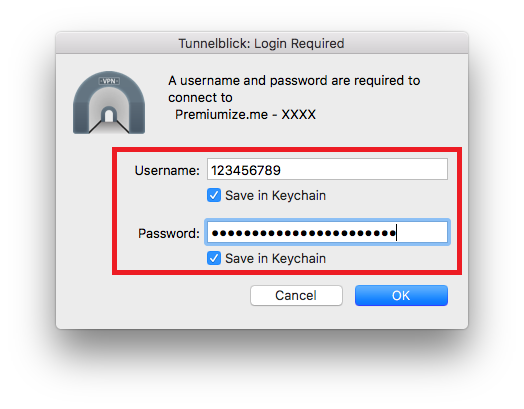 ---
Step 11
Click here to go to our check site, where you can see if everything is configured correctly.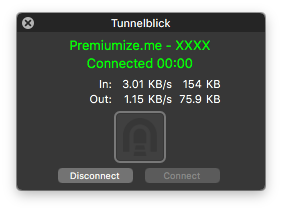 ---
This tutorial was created for version 3.7.0 on macOS Sierra 10.12, so images in later versions may differ slightly, but the functionality should be the same. If not, please contact our customer service so that we can revise the tutorial and help you.
Apple, the Apple logo, Apple TV, Apple Watch, iPad, iPhone, iPod, iPod touch, iTunes, the iTunes logo, Mac, iMac, MacBook, MacBook Pro, MacBook Air, macOS, and QuickTime are trademarks of Apple Inc., registered in the U.S. and other countries. Multi-Touch is a trademark of Apple Inc. App Store is a service mark of Apple Inc., registered in the U.S. and other countries. iOS is a trademark or registered trademark of Cisco in the U.S. and other countries and is used under license.