---
Step 1
Download our plugin for the Synology Download Station to your NAS.
After you finished the download, start the Download Station, open the settings, select File hosting, click Add and select the Premiumize.me .host file you just downloaded.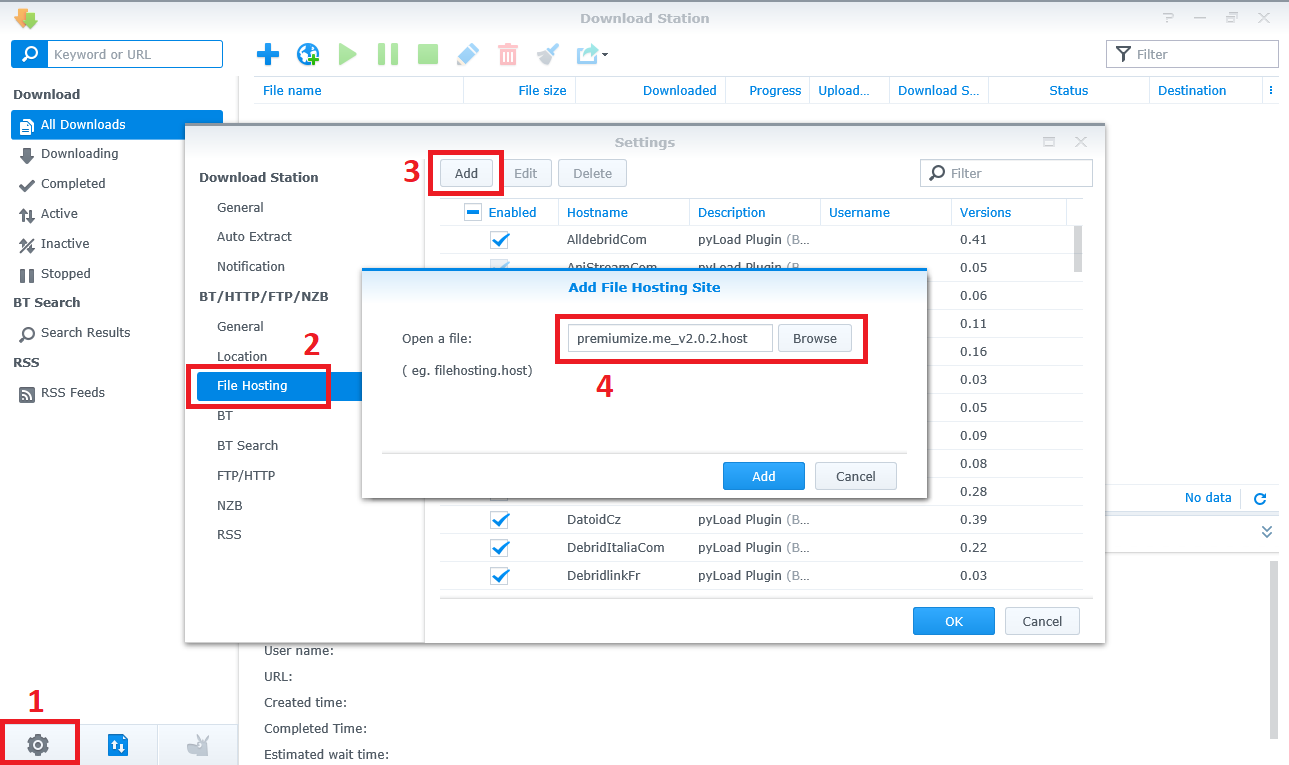 ---
Step 2
After adding the plugin, select the Premiumize.me plugin from the list and click on Edit. You now have to enter your customer id as Username and your API Key as Password and click on Verify.
You can now use the Download Station to download files from your Premiumize.me Cloud or supported file hosting services.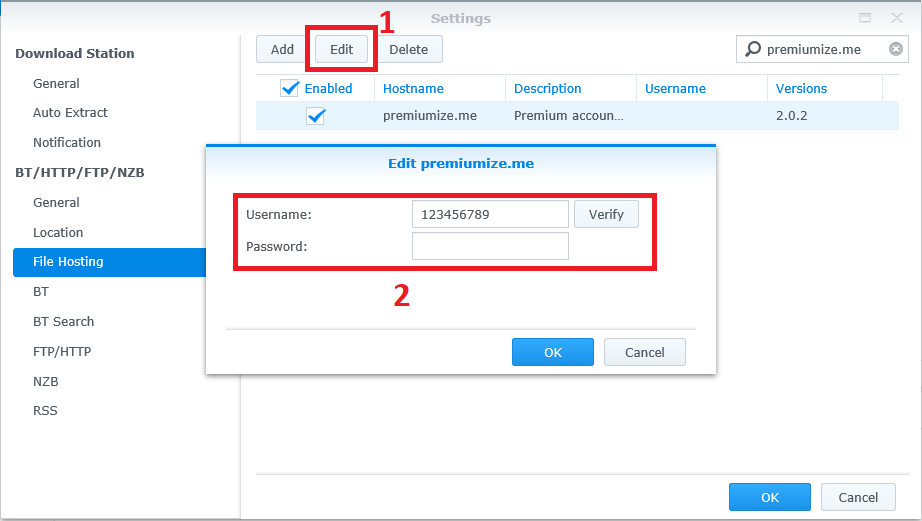 ---
This tutorial was created for version 3.8.14 on Synology DSM 6.2.2, so images in later versions may differ slightly, but the functionality should be the same. If not, please contact our customer service so that we can revise the tutorial and help you.