---
SFTP Access To Cloud
Please note that SFTP is currently still in the BETA phase and problems may occur. Also, for technical reasons, the SFTP service cannot be connected to our CDN network, therefore the speeds may differ from the usual ones.
---
Synology File Station
Step 1
With an SFTP connection in your File Station you can copy files directly from your Premiumize.me Cloud to your NAS. Of course, you can also upload files from your NAS to your cloud storage.
Open the File Station on your Synology NAS and open the connection setup by clicking on Tools, Remote Connection and Connection Setup.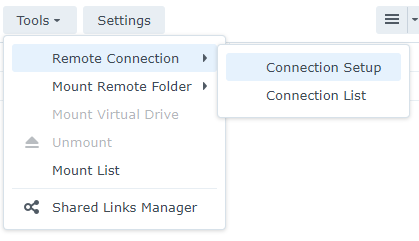 ---
Step 2
Select SFTP in the Remote Connection Setup Wizard.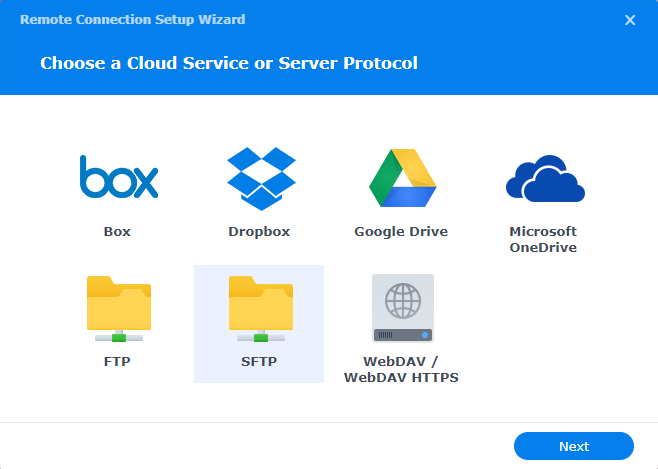 ---
Step 3
Now you have to set the details for the SFTP server. Use the following settings: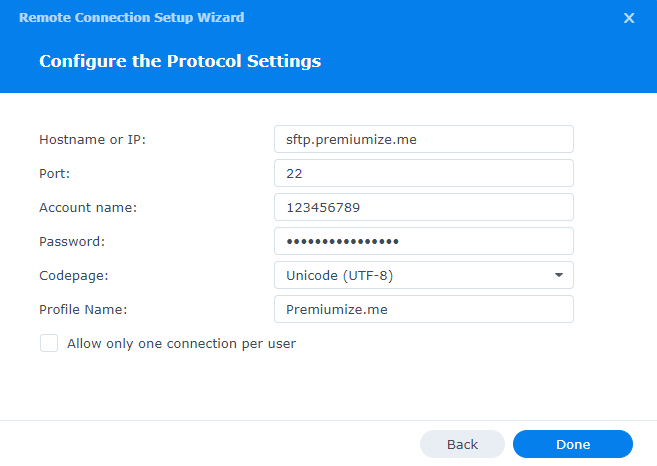 Hostname or IP: sftp.premiumize.me
Port: 22
Account name: your customer id
Password: your API Key
Profile Name: a name of your choice (e.g. Premiumize.me)
---
Step 4
After starting the connection you might have to trust the host. Just click on Yes.

---
This tutorial was created for version 1.3.0 on DSM 7.0, so images in later versions may differ slightly, but the functionality should be the same. If not, please contact our customer service so that we can revise the tutorial and help you.