---
Step 1
Download the free version of Alt.Binz here. If you are a contributor of Alt.Binz you can download the latest version from the Alt.Binz forum.
---
Step 2
After installation you have to setup the Usenet settings. Please press Setup and select Servers from the list. Enter the following data: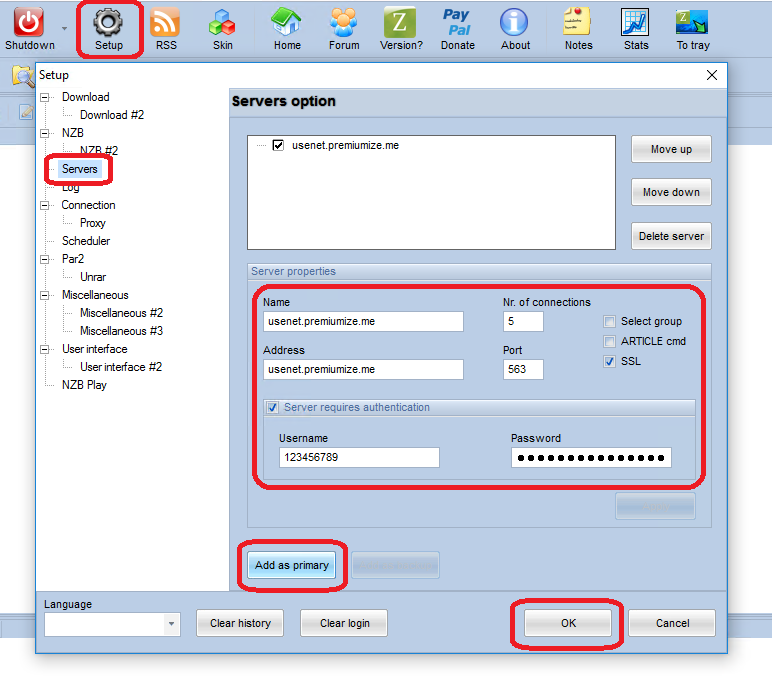 Name: usenet.premiumize.me (or any name you want)
Address: usenet.premiumize.me
Port: 563 for SSL or 119 for non-SSL, Tick SSL if you use port 563
Username: your customer-id
Password: your api-key
Click Add as primary and then OK.
---
Step 3
If you start Alt.Binz the first time, you might see a message, that the previous download folder doesn't exist anymore. If not, you can start using Alt.Binz now.
Alt.Binz sets the download folder by default to your AppData directory. We do not recommend to use this system directory for downloads. To change, please open Setup, select Download and select a new path to your new temp directory and download folder.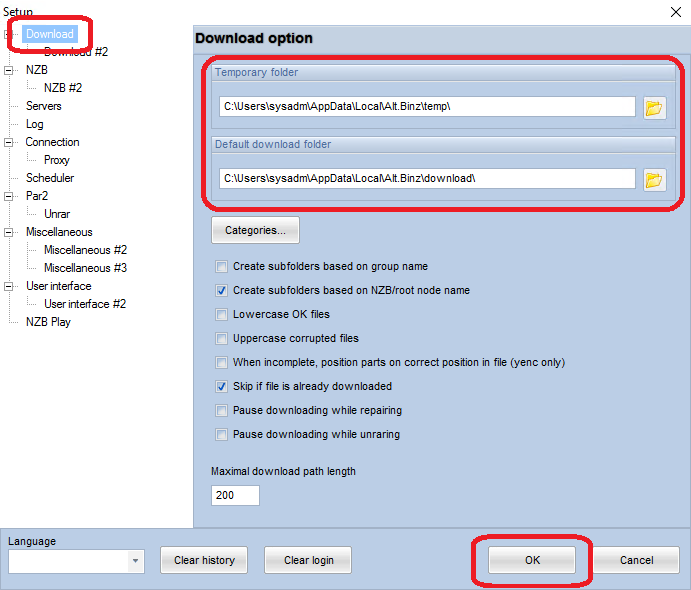 ---
This tutorial was created for version 0.39.4 on Windows 10, so images in later versions may differ slightly, but the functionality should be the same. If not, please contact our customer service so that we can revise the tutorial and help you.