---
Step 1
Install Infuse from Apple App Store on your Apple TV device.
---
Step 2
After the installtion has been finished, open the app.
If you get asked if you want to improve the Infuse app experience, decide for yourself.
You should now see the Infuse start screen. Select + Add to contine.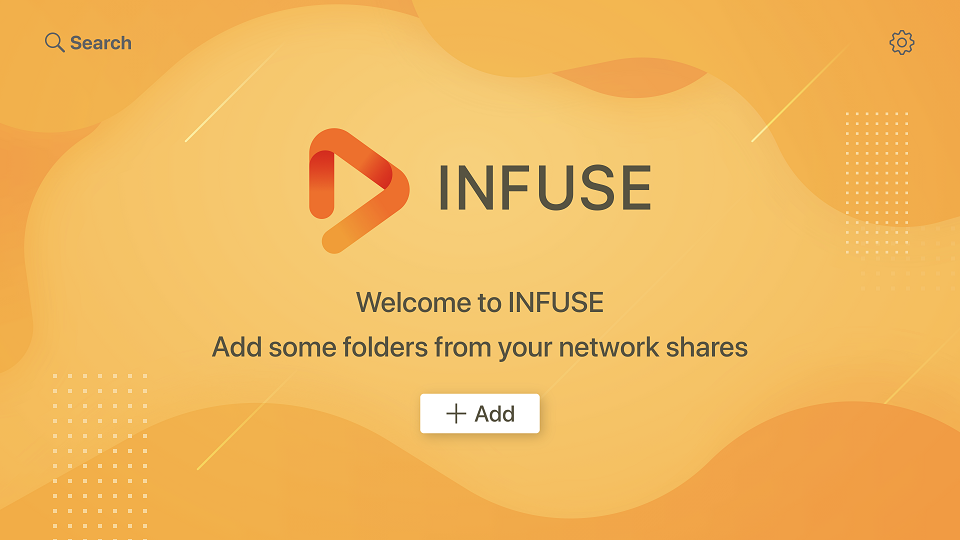 ---
Step 3
Select Other... from Available Shares.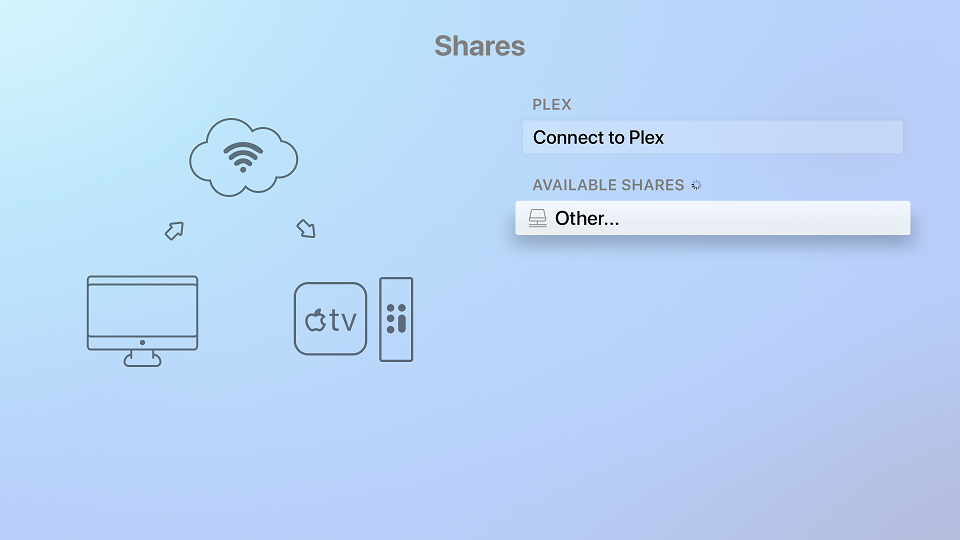 ---
Step 4
Now enter the following:
Name: Premiumize.me
Protocol: WebDAV (HTTPS)
Address: webdav.premiumize.me
Username: your customer id
Password: your API Key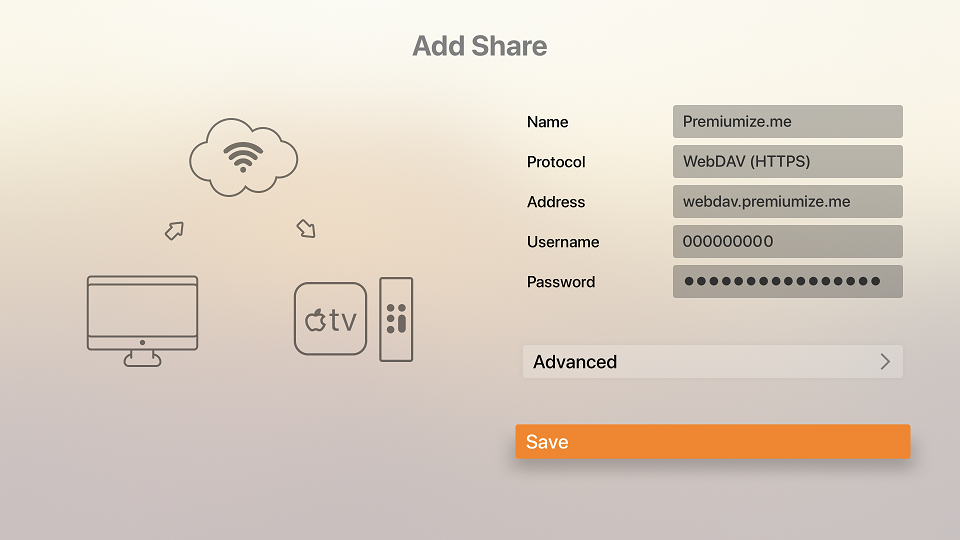 ---
Step 5
You can now add your Premiumize.me Cloud to your favorites.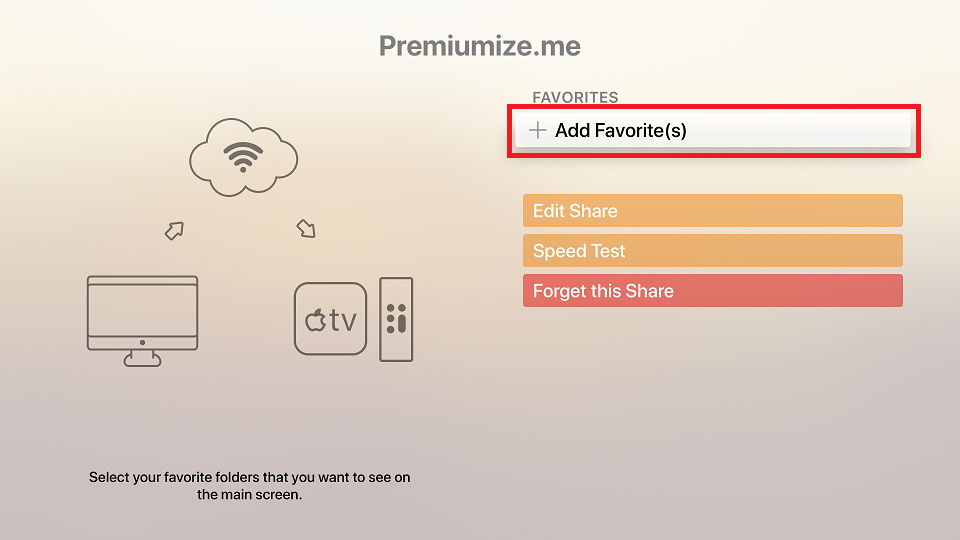 ---
Step 6')?>
Furthermore you can now add the folder to your start screen (and rename it if you want).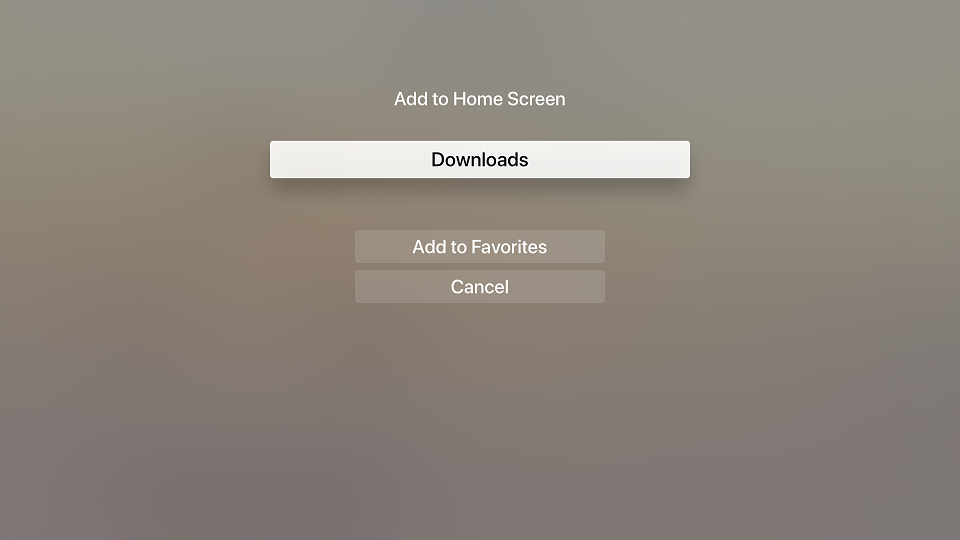 ---
Step 7
You can now access your Premiumize.me Cloud on your Apple TV using Infuse.

---
This tutorial was created for version 6.2.7 on tvOS 13.3.1, so images in later versions may differ slightly, but the functionality should be the same. If not, please contact our customer service so that we can revise the tutorial and help you.
Apple, the Apple logo, Apple TV, Apple Watch, iPad, iPhone, iPod, iPod touch, iTunes, the iTunes logo, Mac, iMac, MacBook, MacBook Pro, MacBook Air, macOS, and QuickTime are trademarks of Apple Inc., registered in the U.S. and other countries. Multi-Touch is a trademark of Apple Inc. App Store is a service mark of Apple Inc., registered in the U.S. and other countries. iOS is a trademark or registered trademark of Cisco in the U.S. and other countries and is used under license.